Kathleen Weise
Broker - Associate, Realtor | kathleenweise@propertyinjax.com
The Weise Team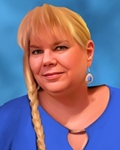 Kathleen has been in Real Estate since 1995, and owned her own office for 4 years, and managed another for 3 years. My goal is to bring your real estate dreams to life, with buying and selling I am here to help!
Thanks so Much, I donate a portion of every sale to buy toys for Children at Christmas (Toys for Tots,Keystone Heights Holiday helpers Ect.)I buy them all year.In 2012 You helped me donate 18 bags of toys! This year I have already bought that much! So again Thanks so much. If you would like to add to the stack you can drop new toys and stocking stuffers off at our Orange Park office for me to hold till Christmas to add to my stock pile. Give them to Jeanne at the front desk if I am not in.
Kathleen,
We were 100% satisfied with your excellent service as our real estate agent. You were always there to listen and answer any questions we had. Our previous realtor lacked communication skills and left us very unsatisfied. Choosing you as our realtor was the best decision we could have made. Our experience with you was wonderful and without you we wouldn't have gotten our dream house. Thank you so much for your dedication and professionalism. It was a great pleasure working with you and we look forward to bringing more business your way.
Sincerely,
Travis & Regina
Awards & Designations
OICP Certified